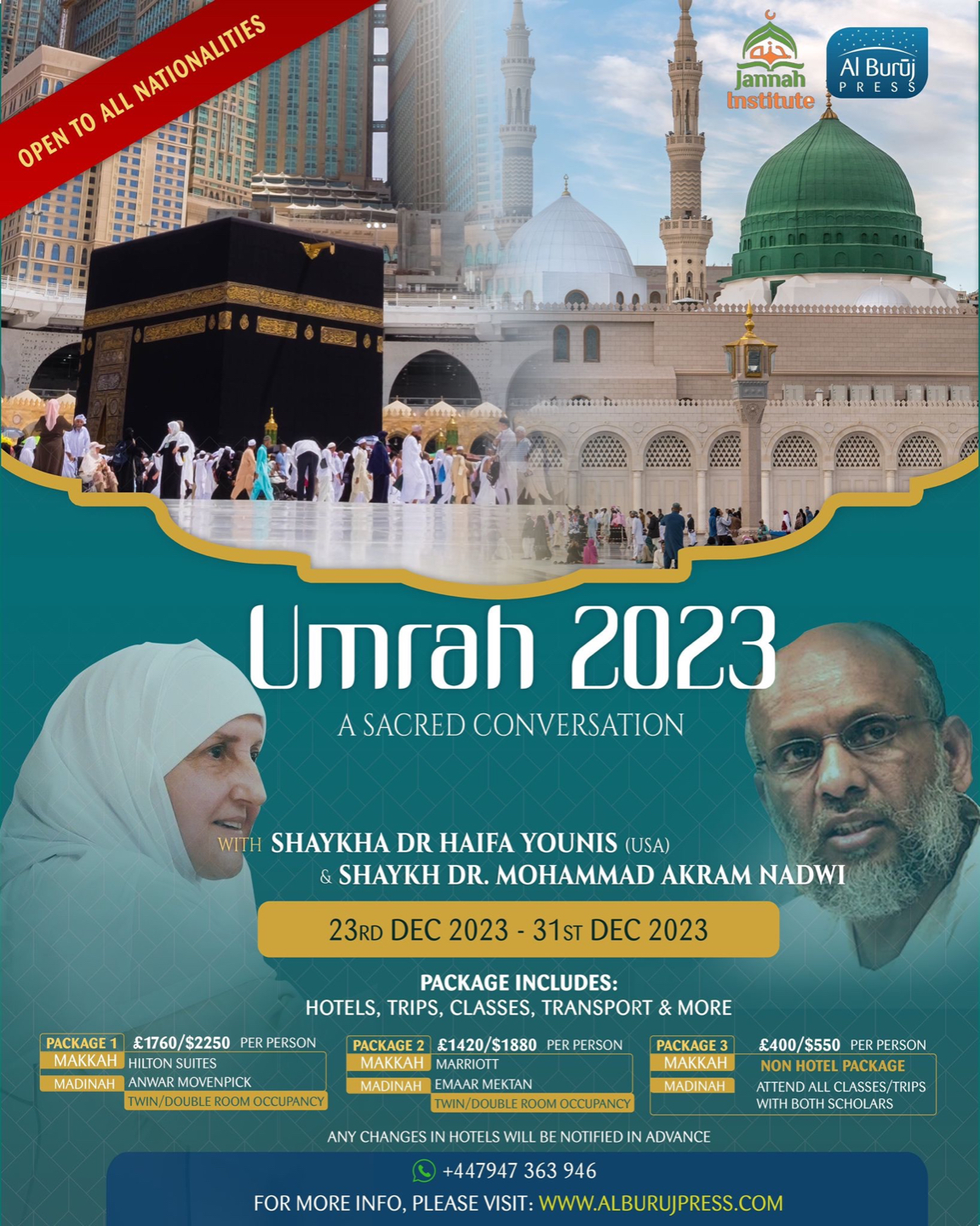 A Sacred Conversation: Umrah 2023
Spiritual Transformation in the company of Shaykha Dr Haifa Younis (USA) and Shaykh Dr Mohammad Akram Nadwi (UK)
Date: December 23 - 31, 2023
Register Today
Annual MAS ICNA Convention 
Dr Sh Haifaa Younis will be at the annual MAS-ICNA Convention this year! It is the largest and most diverse Islamic convention in North America. The convention takes place in Chicago, Illinois every December.

Register Today
Dr Sh Haifaa Younis is going to Valley Ranch Islamic Center in Dallas!


Join Dr Haifaa for the weekend! She will be teaching the lessons and trials form prophet Yusuf's life.


Date: December 1 - 3, 2023
Our Journey, Our Story, Our Progress.
Read about our programs, our achievements, Alhamdulillah, and what our students have to say.
Read Now!
Courses Offered in the Past